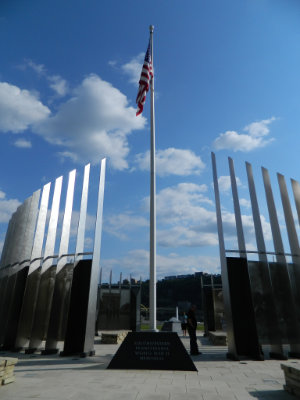 Davis County Lodge 6 was started in 1985 when a group of deputies from the Sheriff's Office were looking to increase their involvement in the law enforcement community. At that time, Lodges from Park City, and West Valley Cities were leaders in the State Lodge and under their tutorage, Davis County's first FOP lodge began.
From the beginning, Lodge 6 was meant to assist all law enforcement in Davis County, so it was designed as an open lodge; this decision has been its strength. Early on, members from Layton, Bountiful, and Clearfield cities joined the Sheriff's deputies to help build the lodge. For most of its history there have been members of all twelve law enforcement agencies in the county. We have been a resource for the whole state, serving as an open lodge for officers from many areas to join until there are enough members to create local lodges.
The Lodge's logo was designed in 1999 to set us apart from other Utah lodges, and capture our community personality. The buffalo skull was used all over the West as a way point, or a trail marker, such as Lodge 6's blazing a new path of police community in Davis County. Between the skull's horns marks the starting date, 1985, and the 6 indicates our lodge number. The skull was placed on a shield, representing protection for those who protect and serve, and shadowing in the background, the mountains of the Wasatch Front, which Davis County lays at the foot.